PC Recovery Card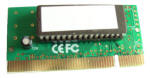 BRAND NEW VERSION 10.0

The Recovery Card protects a hard drive data from unintentional damage as well as from tampering with the system configuration. It can recover data lost from virus infection, re-formatting the hard disk, file deletion and tampering with files. It simplifies system administration by standardizing and improving the security for your PCs.

The Recovery Card also provides easy-to-use user interface and various management modes for simple operation. Are you looking for methods to minimize the maintenance time

and cost for maintaining a good computer systems? This recovery card is the best choice. It also provides complete protection from all viruses by being able to automatically restore the hard disk after rebooting the computer (Recovers all the deleted files/programs, formatted hard drives, changed CMOS settings).

What makes this better than software based recovery programs?
Recovery software can be corrupted just like any other software application. Because its main function will not be executed before OS, if we boot computer with floppy disk and arbitrarily modify the data on HD, recovery software will have no effect. But recovery card combined with BIOS will activate the recovery function before OS.
Recovery software needs perfect backup of you programs, which is a time consuming chore when done regularly. With our recovery card, the one thing you have to do is just rebooting PC. It occupies too much system resource£º
Recovery software need a backup which makes up 5%-10% HD space. Our recovery card occupies minimum system resources.
The recovery time and dumping time is too long. If you use recovery software to recover or dump large volume data on HD, you can imagine how long the recovery time and the dumping time lasts. But the recovery time of our card is as short as several seconds.
It cannot avert certain virus attacks that destroy the system and CMOS before OS can boot. Because its main function will not be executed before OS, so the recovery software cannot avert virus. The recovery card can protect data even during the initial boot - before the OS.
Simplified windows operation style.
Play & Plug - quick and easy installation with the most common configurations already set by default. Inoccupation of system resources, such as HD space, IRO interrupt & I/O address.
Guard your computer loyally, 100% security and dependability; Your PC will have the ability to protect your system and data from unexpected wrong operation and viruses, data loss and boot failure caused by unstable OS¡, hackers or unprotected operation
Provides CMOS save & recovery function.
Various recovery modes and intervals. You can set protected partitions freely and set recovery intervals from 1 to 99 days.
Excellent system efficiency, dynamic administration for HD space. There is no influence on the work speed of your computer after installing recovery card. You can execute defraying and dumpling under protected mode.
You can enjoy HD quarantine technology by presetting multi-boot. Four boot options can be set; It supports Win9x/ME/NT/2000/XP/2003, Linux (Red Hat, FreeBSD), Sco Unix and realizes the isolated OS partition for specific OS.
You can use dumping to save data you want to be protected permanently. Data on HD will not be destroyed after removing the recovery card. Data on HD will return to the last dumping so users do not have to worry about potential damage.
Super network clone technology. It can transmit as many as 100 PCs with the speed which reaches to 250MB/min. It is also of the function of remote turn on or turn off, simultaneous transmission, automatically setting IP address and user names.
Good compatibility with Hardware and software.
Supports system commander, PQ magic, boot magic and various administer software.
Can install, set and use various large-size appliance and game software normally.
Support Win9x/ME/NT/2000/XP/2003, FAT16,FAT32, NTFS/HPFS file format, but installing driver is not necessary under Windows 95/98/ME.
Solve the potential danger of blue screens or shut when the third & fourth generation recovery card was used under Windows 95/98/ME and it does not need to set virtual internal memory for Windows.
Support IDE and SCSI hard disks, and PIO, DMA33, DMA66, Ultra DMA66, ATA-100 are also supported. Support up to 256 GB primary master hard drives
Compatible with all motherboard and BIOS.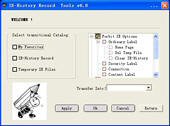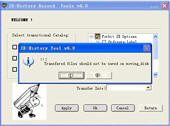 Includes main PCI card only in antistatic bag. Drivers & manual are downloaded.